OUR FIRST TIME

The first IMN took place on April 8th, 2000 at Gracie's Birdcage in Portland, Oregon. Dozens of people cozied up in a pillow-filled room to watch videos, cartoons and interactives that had been downloaded from the Net. Everything was played directly from a Mac G4. No admission was charged. Snacks and drinks were free, though donations to cover costs were accepted.

We showed a number of animated shorts and interactives from sites like Bunsella, Mumbleboy, Jib Jab, Dynamo-Ville and Trailervision.

For a more detailed report, read the program.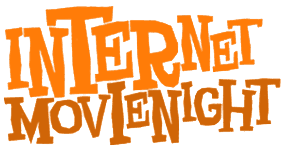 The goal of IMN is to showcase the funniest, coolest and weirdest Internet-distributed video and animation on a big screen in a friendly, social, non-commercial environment.

Movie Night is FREE! It always will be.
Where and when?

Simply: Portland, Oregon. Sometime Our first event was on April 8, 2000. There have been four or five of them since. One was held at Stumptown Coffee, others were at Gracies. Our next IMN will be ... who knows.


What goes?
The purpose of these events is to showcase independent animation and video that uses the Net as its primary method of distribution and exhibition. We avoid showing stuff that has already played on television or in traditional movie theaters. SITO and Gracie's know there's inspiring work out there, exciting things happening, and we want to share it with those who might not have the means to see it otherwise. The hope is that seeing it in a group environment on a big screen will be inspiring, amusing, provocative and social. Feedback, critique and suggestions are expected.

IMN shows Flash animations, Quicktime movies, MPEG movies, looping GIF animations, AVI video files, RealVideo, 3D animation, ASCII animation and HTML. Submissions are always welcome. Email us at movienight@sito.org.