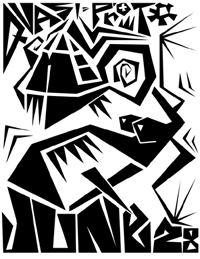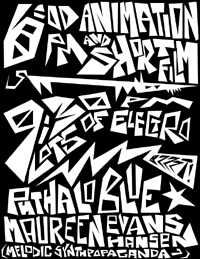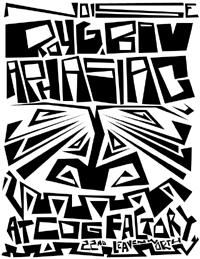 QuasiProto was an electronic media "concert" that took place in Omaha, Nebraska on Saturday, June 28th, 1997. Several electronic musicians and media artists were in attendance to strut their stuff. Admission was free.

Venue time and space was donated by the Cog Factory.
This first of two QuasiProto events was a positive experience and had a backyard barbeque atmosphere about it. Like most locals-only shows, the audience was comprised mainly of friends of the performers and exhibitors. That's okay. It was a lot of fun.
Here are some photos from the event.
Featured Film and Animation:
Zoe Beloff's "Beyond" CD-ROM and "Wonderland USA"
XORCIST "Pool of Thought" and "I Just Want to Learn"
Kevin Lee's "One Shot"
A 3-second film by Lenara Verle (x3)
Featured musicians:
Plus, on the comp-tape:
Dereck Higgins
Steev Hise
Polly M Nesian
Seventh Day Inventists
Bass Ghost
Doug Wray
Phlox
---
QuasiProto2
QuasiProto2 took place on November 29th, 1997 at the Medusa Project Gallery in Omaha, Nebraska. The event was disorganised and plagued by technical difficulties. Scott Forbes gave a good noise performance, though.
Participants: