Wholeo Exhibit, Text and Graphics Path
Wholeo is Copyright 1974 Caroling All Rights Reserved.
Wholeo interior, wide angle lens shot.
Choose to view the book or gallery. The book consists of about 20 different views that give you an introduction to all of Wholeo. The gallery is much more extensive than the book. However, the gallery does not have the same detailed text descriptions that are found in the book.
Wholeo Book
The Book of Wholeo with smaller main graphic
Wholeo Gallery Entrance
Here's the entrance to the virtual Wholeo Gallery.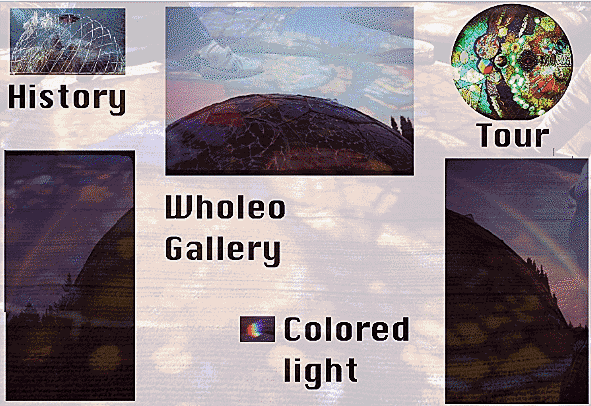 This composite view is a clickable gate to these areas:
---

Back to exhibit page. a>
---