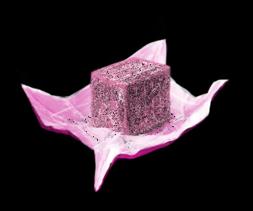 Description:
Part of a title graphic for a web site I was going to write about harsh realities and disappointments. Woe is me. It turned out I didn't have so much to write about.
Done on taxpayer time in Paint Shop Pro.
If you look closely you can see gritty sand grains lined up in the creases of the wax paper.
Size:
5 KB
/
File uploaded:
7.27.2001
Copyright:
Artist retains full copyright of any and all works he or she has created. Please contact this artist before using any of the artist's work in any way. ('Full copyright')
Post a COMMENT, about this art: