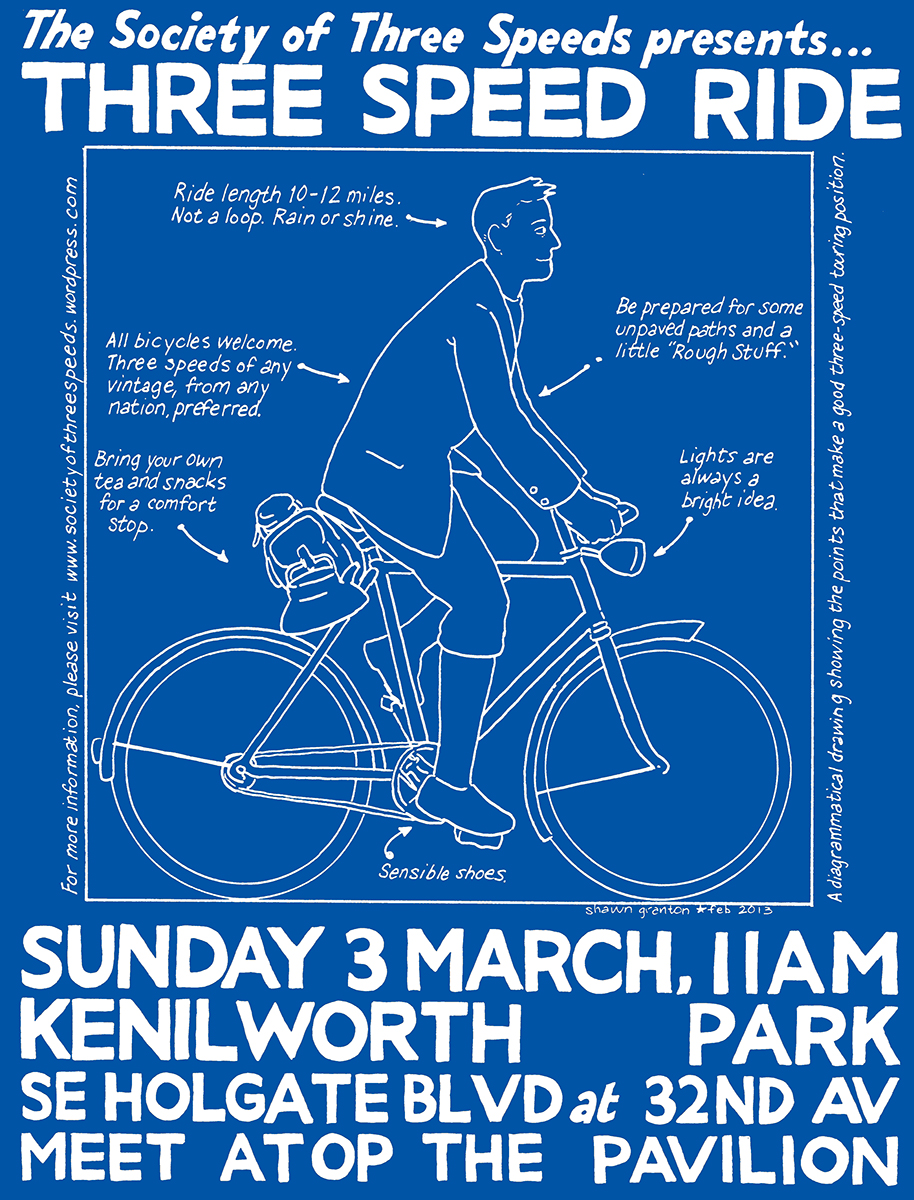 Description:
The first three speed ride for Portland in 2013! And the debut of a new website: http://societyofthreespeeds.wordpress.com/

The details of the ride: We will meet at Kenilworth Park, SE 32nd Ave and Holgate Blvd, on top of the pavilion. The date and time is Sunday March 3rd at 11 am.

A ride celebrating the humble internally geared three speed bicycle. Once the ultimate in human-powered transportation, the three speed bicycle has been sidelined in recent years. Now let's give it a spotlight! Bring your trusty three speed or other internal hub gear bicycle. (If you don't have one, it doesn't matter, just come! But if you had the choice between a high-performance crabon fibre racer and an old beater, bring the beater.) Casual paced ramble of approx. 10 miles, mostly flat with a hill or two. (No shame in walking it!)

Drawn with pen and ink. Colorized via Photoshop.

Size:
1043 KB
/
File uploaded:
2.7.2013 03:06
Copyright:
Artist retains full copyright of any and all works he or she has created. Please contact this artist before using any of the artist's work in any way. ('Full copyright')
Post a COMMENT, about this art: